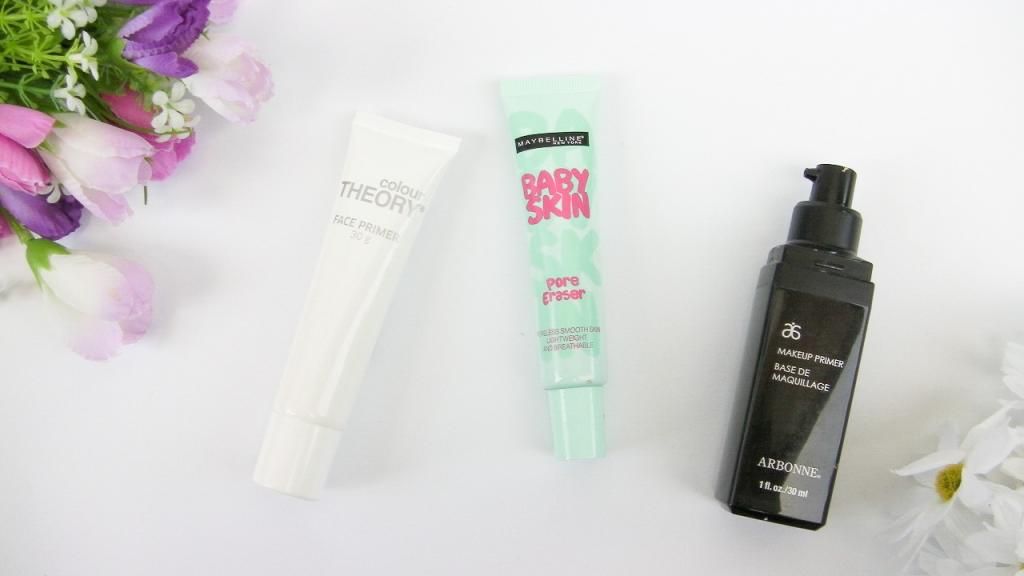 Following the showdown between the
BB creams
, it's time for the intense battle between the PRIMERS!
Primers are a relatively new addition to my makeup routine but is now something I can't imagine leaving out. Prior to my primer discovery, I didn't realize how much of a difference a good primer could make to the application of my foundation as well as its longevity. I even feel strange if I forget a primer and put foundation on my bare skin. I currently own three face primers to share with you today.
The first face primer that entered my life was the
Arbonne Makeup Primer*
(AUD$51)
. At such a hefty price tag, I was initially skeptical I mean, how much difference could a primer really make? It's slightly thick consistency that made my skin feel buttery smooth soon blew me away. My foundation appeared less
like foundation
and it was super easy to blend and made my skin look flawless.
Even if a foundation claims to be long-wearing, I find that my foundation will always inevitably fade off in areas around my mouth. With this on, I find that it extends the wear of my foundation by at least two hours and it has now become one of my everyday makeup essentials.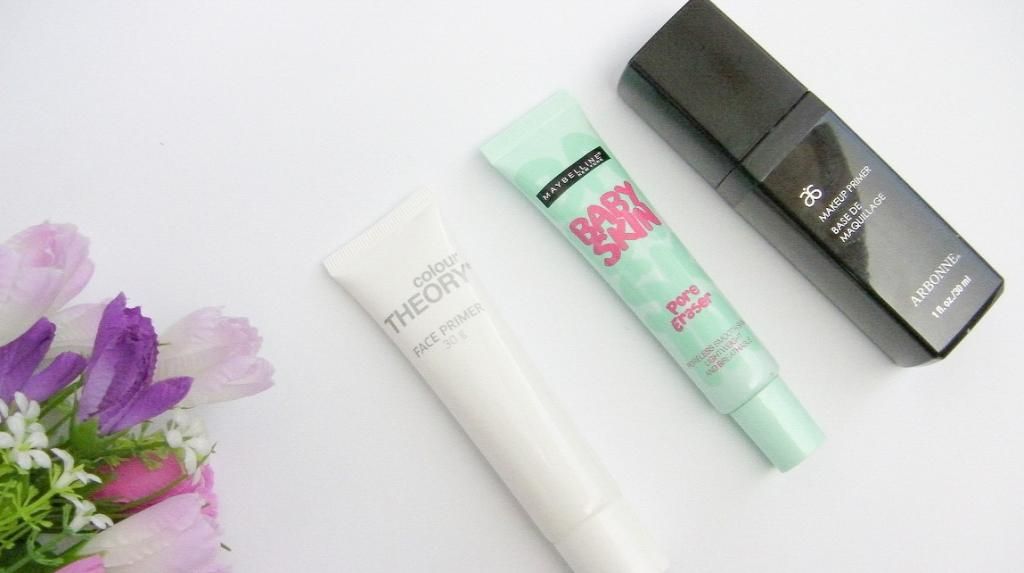 After coming out in the American market and then being blown out of proportion all over the blogging community, I knew I had to get my hands on the Maybelline Baby Skin Pore Eraser (USD$7). Even if this meant hassling my mother to hunt it down on one of her overseas trips and bring it back for me at all costs. It is a silicone-based primer with a slightly tacky texture. If I'm honest, I don't think it did anything to blur out my pores, although it did provide the same soft skin feeling a primer would. In terms of wear time, it was average and I feel like my Arbonne primer does a better job.
However, what disappointed me the most was that shortly after using it, I broke out in cystic pimples. I hardly ever get cystic pimples up till that point, and that's when I knew it was probably the Baby Skin that was the culprit. With a heavy heart, I pushed it to the back of my makeup drawers.
Recently, I had the opportunity to try out the
Colour Theory Face Primer*
(AUD$10)
.
I was interested in trying out more of this
brand
as they are super affordable, akin to the local Ulta3 brand. I was quite wary of it at first as I noticed that some of the ingredients were the same as the Maybelline Baby Skin. But to my relief, it did not break me out.
Out of the three primers, this one is the thinnest in consistency. It did make my skin look and feel smoother and performed decently well in keeping my makeup intact. Although I overall still prefer the Arbonne primer, I would definitely recommend checking out the Colour Theory primer (available at Amcal/Amcal Pharmacies) as an affordable option.
SWATCHES: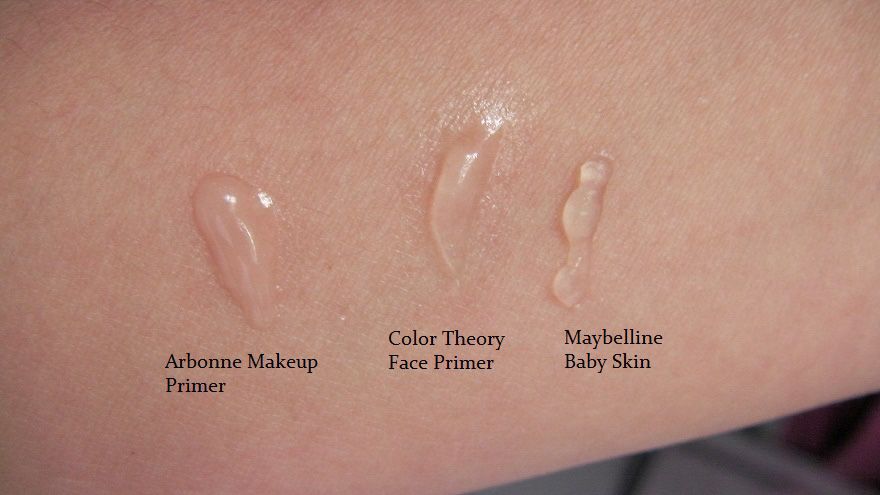 I've created a new
INSTAGRAM
for this blog and I'd love it if you could follow, chat with me on there and stay updated on my posts!
Do you use a primer before your foundation?
*This product was kindly provided for consideration. My opinions are 100% honest as always.