Those in the Southern hemisphere have well and truly entered the cold front. While I'm mostly a creature of habit, I do love using the change in seasons as a valid reason to change up my makeup routine. It also gives me a chance to whip out my beloved scarves and knits again!
Here are a selection of products I've been using during these colder months including some rediscovered favorites.
Due to the drier state that my skin tends to lean towards in Winter, I don't like to load it up with a heavy foundation that just accentuates the dryness. Instead, on some days I opt for the
Maxfactor CC Cream*
in
Fair
which hydrates the skin, yet also provides impressive coverage for a CC cream. It feels comfortable and lightweight and
Fair
does a good job in matching my pale, sun-deficient skin.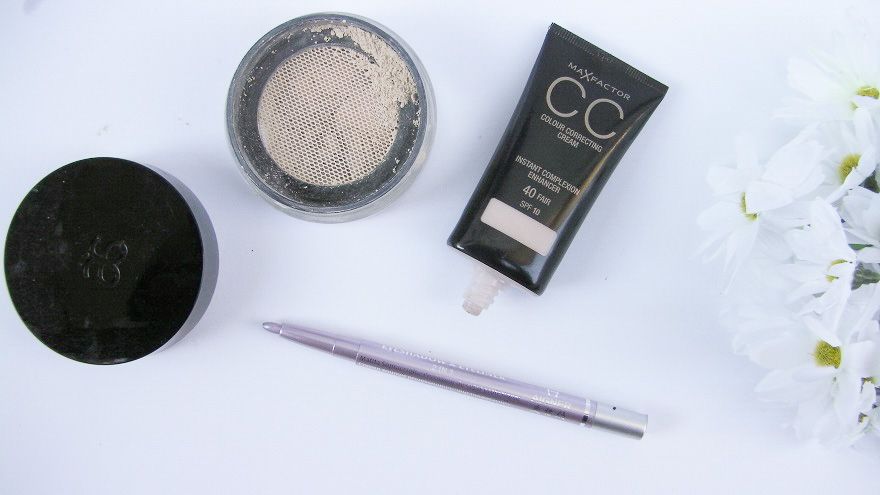 When I don't feel like wearing a liquid product, the
Arbonne Got You Covered Mineral Powder Foundation*
in
Ivory
is my makeup base of choice. Not only is the shade
Ivory
spot on, this particular product just proves my thinking that mineral foundation offers zero coverage completely wrong. It offers natural, medium coverage that just blends softly in the skin and I can confidently walk out the door with just this on. Its way of application and longevity could be improved but its not a problem for those days when I'm out for 5 hours max.
For some reason, Winter always gets me in the shimmery or frosty eyeshadow mood. It's a bit much for me personally to rock a frosty shadow on the lid everyday so I like to go for a subtle inner corner highlight. Instead of the standard pearly white, I've been going for more of a shimmery pink with the
Eyeshadow/Eyeliner Pen*
in shade
5
from
BornPrettyStore
(discount code available in sidebar). I like how it's not overly creamy making it hard to overdo the shimmer, and for two bucks you really can't go wrong.
Whilst reorganizing my desk, I found the Paw Paw Lip Balm by Natralus buried under a bunch of papers and has become one of my go-to lip balms this month. I find that it is the perfect in-between; not too heavy yet not so light that its effects on the lips are short lived.
Since doing my
Revlon Lip Butter
collection post, I've rediscovered the shade
Berry Smoothie
and it has been a welcomed change to my usual light baby pinks. It is a deeper, berry-toned pink and is so wearable for someone who wants to sport a more seasonally appropriate lip, yet too cowardly to wear a
really
dark lip. Of course, I still have those days where I want to wear a brighter pink to stand out amongst the dreary weather and the
Maxfactor Colour Elixir lipstick*
in
Magenta Divine
has been perfect for that.
The Winter season has also given me an excuse to play around with the Maybelline Dream Bouncy Blush in Plum Wine. I know these are a hit or miss product but I personally love how you can apply it sheerly or build up the intensity and Plum Wine is a gorgeous, subtle plum-pink shade.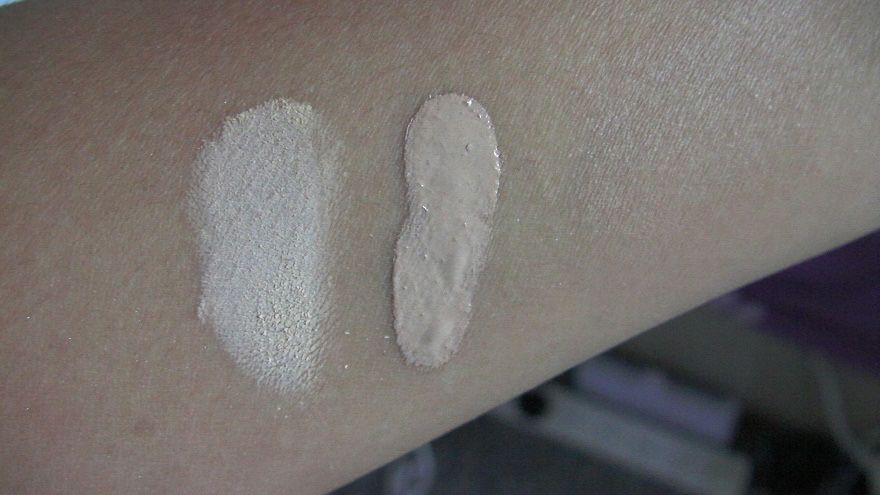 Arbonne Got You Covered Mineral Powder Foundation in Ivory || Maxfactor CC Cream in Fair
Maxfactor Colour Elixir in Magenta Divine || Revlon Lip Butter in Berry Smoothie || Maybelline Dream Bouncy Blush in Plum Wine || BornPrettyStore Eyeliner in shade 5
What are your Winter beauty staples?
*Provided for consideration. My opinions are 100% honest as always.