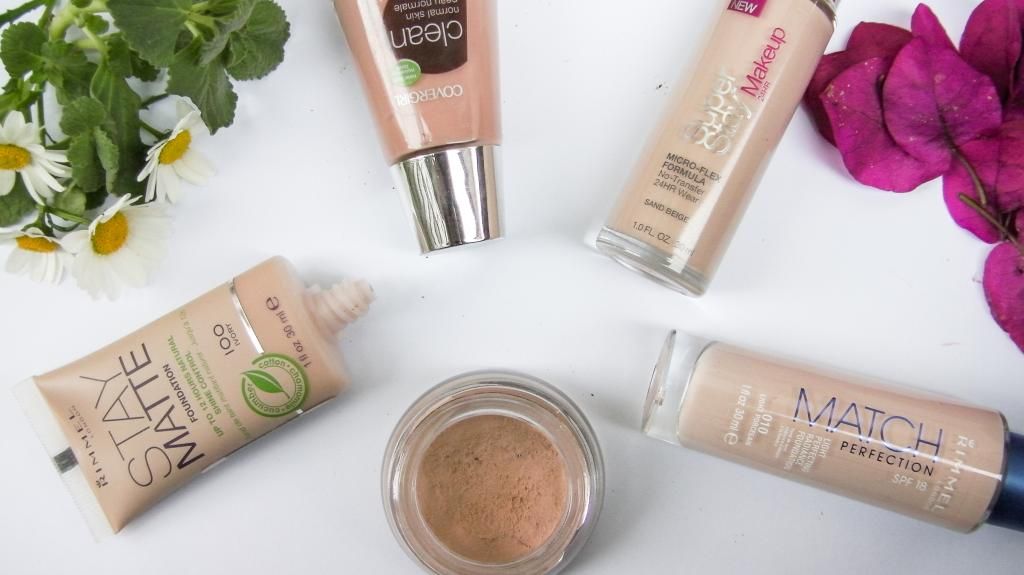 I like to group my foundations into two categories - the ones that
DON'T
match me, and the ones that
DO
. I know, that sounds completely ridiculous and superfluous that I even own foundations that do not match my skin tone, but it has taken endless trial and error to figure out the right foundation shade and tone.
Over two years or so, dollars and tears have been shed in attempts to locate a
very light, yellow-based
(around NC15) foundation. I prefer not to think of it as a waste of money because each failure brought me just one step closer to figuring out what shade best suited me.
Just for a bit of a laugh at how stupid I was during my early makeup endeavours, I decided to put together all my ill-matching foundations and do mini reviews on them. For
swatches
, refer to the end of this post.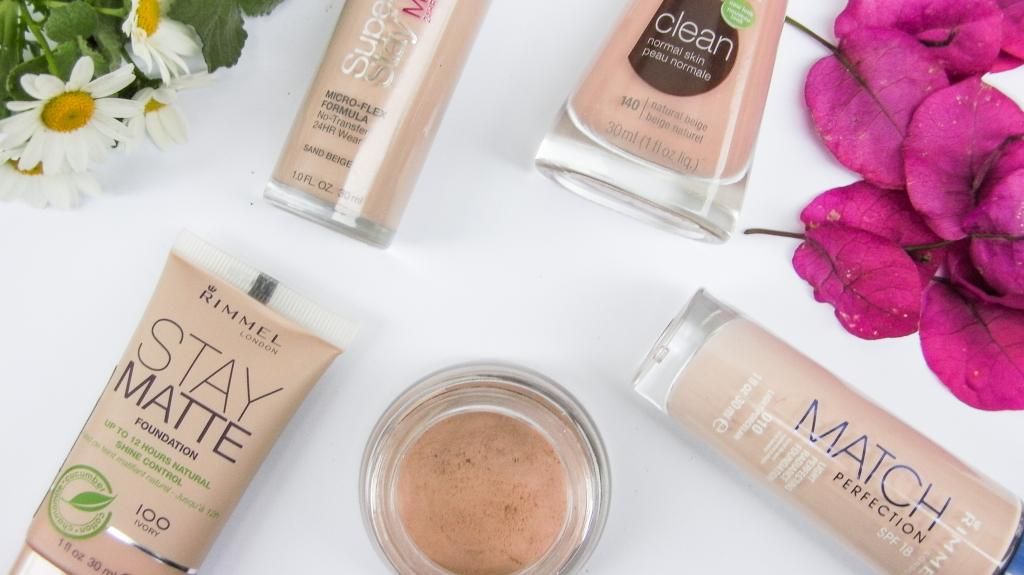 My review of this wasn't too positive but basically this foundation offers sheer coverage so I guess that works to my advantage with it being the wrong shade. 100 Ivory is anything but. Ivory has the connotations of something very light, and yet this foundation is definitely too dark for fair skin girls although it does look like it is yellow-based.
Now I had high hopes for this one considering it is named Light Porcelain. I remember buying it on impulse while thinking "Yes! Finally a shade light enough for me". While the degree of 'light-ness' is spot on, the undertone is sadly not (it's more pink based). But this foundation does offer a lovely dewy finish with light, buildable coverage so if you are fair skin with pink undertones and often struggle to find a foundation light enough, I would say check it out!
Essence Soft Touch Mousse Makeup in 01 Matt Sand (AUD$6.50)
I remember using this foundation frequently for a period of time before I realized it was too dark and that it created an obvious splotch on my cheek that was more er, "tanned" than the other parts of my face. It has an interesting mousse texture that has a powdery finish. Unfortunately you can't build it up too much or it might look like your face was crumbling off but it is a super affordable, everyday option.
Maybelline Superstay 24Hour Foundation in Sand Beige (AUD$21.95)
This is probably the most disappointing. Clearly, I was fooled by store lighting and my brain again as I went home with a foundation that was much too dark. The preceding shade was too pink so my thinking at the time was that Sand Beige would be a better match. Like the Rimmel Stay Matte, it is more suited for medium, yellow-toned girls.
It also claims to be "No-Transfer" and yet it did seem to like staining my clothes. Although the coverage was certainly there, it didn't look very natural at all and accentuated any bumps or unevenness.
Covergirl Clean Foundation in 140 Natural Beige (AUD$15.50)
Do you ever see someone sporting the classic "orange-foundation-look" with that really bad foundation line and then mentally judge them? I admit that I'm guilty of that, but I too went through that embarrassing phase. This was my first ever foundation and naturally, I had no knowledge of the right way to colour match myself so what did I do? Stare at the colour of the bottles, cross my fingers and hope for the best. Let's just say, Natural Beige turned out to be UN-natural Beige (see swatch below). This was what I wore for a dance recital 4 years back so my oompa-loompa look is documented on DVD forever.
Not only does this foundation feel horrifyingly greasy on the skin, it also has the strongest paint smell I've ever come across in a foundation. I can already feel my face starting to itch just writing about it.
L to R: Essence Soft Touch Mousse in Matt Sand || Rimmel Stay Matte in 100 Ivory || Maybelline Superstay in Sand Beige || Rimmel Match Perfection in Light Porcelain || Covergirl Clean Foundation in Natural Beige
Above foundations blended out
I know that foundation shades are obviously subjective but I thought it might be helpful for those as pale as myself and that my thoughts on these foundations might be of interest too.
By the way, I've decided to start getting more connected with my readers so I've created an
INSTAGRAM
for this blog. Go check it out
here
and follow if you want to chat and get updated on posts!
Are you an expert at finding your perfect shade?
Or if you're completely hopeless like me, I'd love to know too!