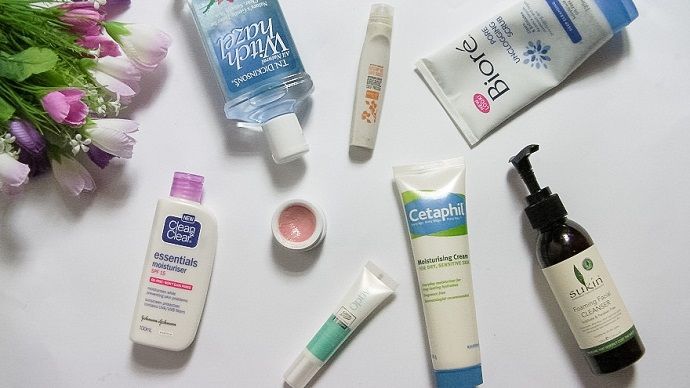 I have a dream. A dream to restore my skin to its state before I started wearing makeup. I long for the day where I can confidently leave the house without anything on and not feel self-conscious about my spots and scars. It may be difficult, but I've been seeing great improvements in my skin after adhering to this skincare routine for almost a year.
Firstly, let me give you the low-down of my current skin situation. I have acne-prone skin that is extremely sensitive and will suffer withdrawal symptoms if I even stray from my current products. In addition to that, I have a slightly oily t-zone and am dry everywhere else. Because of this, I tend to stick to gentle products that aim to manage breakouts at the same time.
In the evening after removing my makeup, I cannot go a day without
CLEANSING
with my
Sukin Foaming Facial Cleanser
(AUD$9.99)
. It is a super gentle, gel cleanser and does not leave my skin feeling stripped. There was a time when I experimented with other cleansers and that did not go down so well. Since then, I've stuck to this cleanser and will repurchase it over and over.
One of the major steps of my routine that has helped control my breakouts is
EXFOLIATING
. The
Biore Pore Unclogging Scrub
(AUD$10.99)
has been and will continue to be my holygrail exfoliant. I love how the beads are small and gentle enough for daily use. It is vital that the layer of dead skin cells is buffed away to allow the rest of my products to work more effectively, such as spot treatments. This scrub, together with a product I will mention later, really work well together in reducing scarring.
Next, I make sure to follow up with a
TONER
. The
T.N.Dickinson Witch Hazel Toner
(AUD$6.59)
is the best toner that I have found that meets my sensitive skin needs. It always does a great job at restoring balance to my skin. It is also one of the key players in preventing and managing any pimples. I swear by this stuff and always recommend it.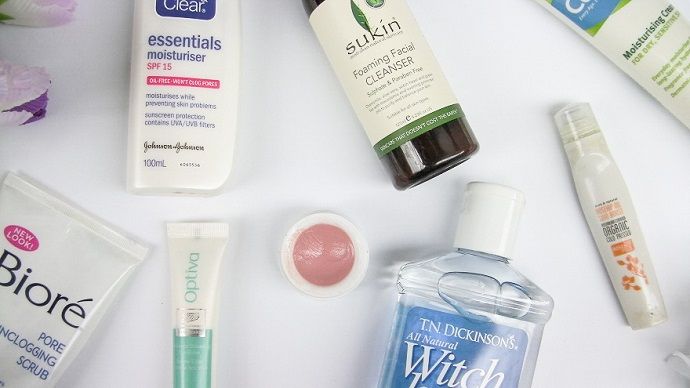 After cleansing, exfoliating and toning, I work quickly to restore the
MOISTURE
back into my skin. Depending on the season, I alternate between the
Clean and Clear Essentials Moisturiser
with SPF15
(AUD$8.99)
and the
Cetaphil Moisturising Cream* for dry, sensitive skin
(AUD$9.29)
. The Cetaphil offers heavy-duty moisture especially for those colder months without the feeling of greasiness but for the most part, I find that a few layers of the Clean and Clear moisturiser is sufficient for both day and night. For those with
very
dry skin though, you should probably opt for something like the Cetaphil.
I cannot forget
EYE CREAM
and my go-to at the moment is the
Optiva Radiance Boosting Eye Balm*
(AUD$22).
Applying it is actually one of the more enjoyable moments of my night time routine - something about it is just very relaxing. Without it, my under eye area feels severely dehydrated and almost stifling. While I'm still searching for the perfect eye cream, the Optiva one is pretty darn good.
If there was one product out of my whole skincare regime that I had to recommend, it would definitely be
ROSEHIP OIL
. I use the
Rosehip Oil Roll-on*
by Rosehip Plus
(AUD$14.95)
and it has produced such amazing, long-term results in terms of fading acne scarring and improving the overall skin texture. After a year of religious use, I can now go without concealing the scars on my cheeks as they have faded significantly. I seriously cannot recommend it enough.
Finally, you cannot forget to take care of the lips. Let's just say,
the thirst is real
so I make sure to use a thick
LIP BALM
such as the
Korres Lip Butter in Jasmine
(USD$12)
which I have previously raved about. It is so hydrating, keeps my lips soft and smells delicious; it is just a great balm overall.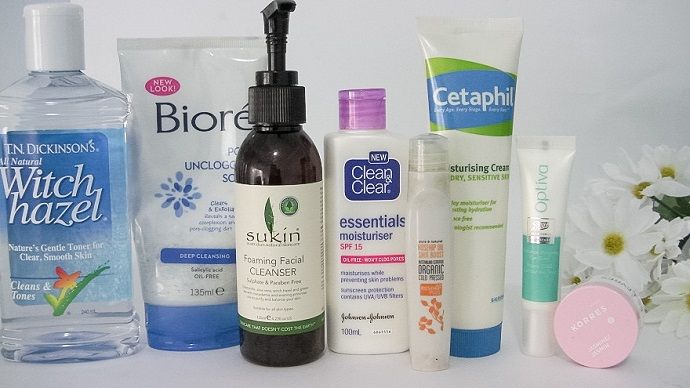 What is the one skincare product you cannot live without?
*Provided for consideration. All opinions are 100% honest as always.